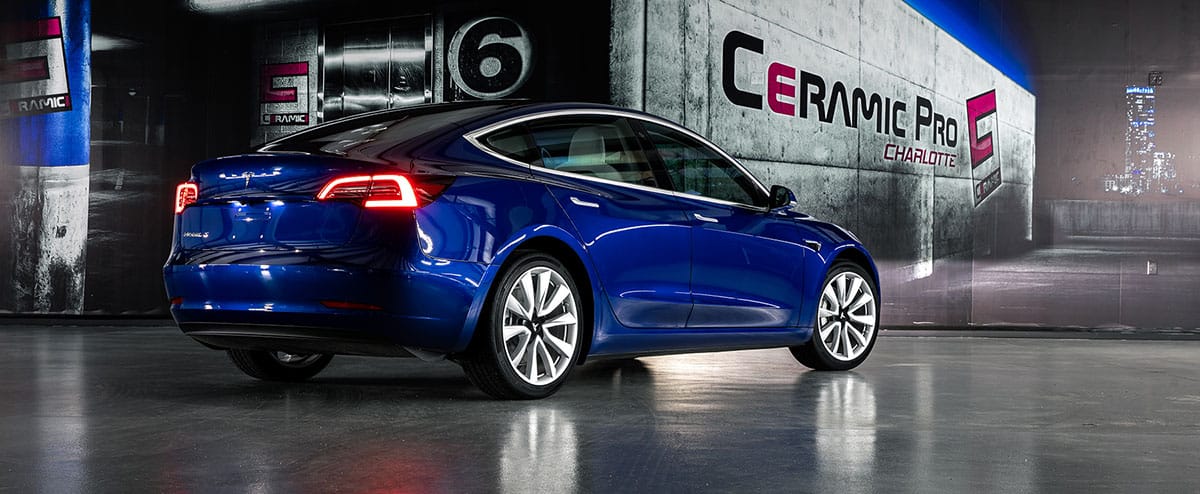 Our Ceramic Pro Bronze package is one of our most popular packages and an excellent entry level package to dive into ceramic auto paint protection. Adding a Ceramic Pro paint coating to your vehicle will give it hydrophobic properties making dirt and grime slide right off so maintenance becomes an easy task. Say goodbye to the days you dreaded washing your car. The Bronze package comes with a 2-year warranty and is a huge upgrade from waxing at a similar price point. Our technicians will apply a layer of Ceramic Pro Top Coat. Finally, one layer of Ceramic Pro Rain is applied to all exterior glass to protect your vehicle from the elements. Ceramic Pro Wheel and Caliper is applied to the wheel faces. Come see us today to see why everyone is talking about Ceramic Pro!
Paint Protection
Our Bronze Package offers a great exterior protection on your entire vehicle. Our Light coating will protect your car against:
Light Scratches +++
UV Rays
Corrosion
Self-Cleaning properties for body and rims
Glass coating on exterior of the vehicle makes removal of tar, brake dust and build-up a breeze!
Hand Wash Vehicle
Decontaminate Paint Surface
Nano Polish (Primer)
1 layer of top coat
1 layer of Wheel and Caliper on Wheel Faces
1 layer of Rain on all windows
Schedule Now

We specialize in Ceramic Pro application to keep your vehicle protected and looking great. A Ceramic Pro Top Coat application is a big upgrade to traditional waxes or sealants at a similar cost. Just one layer of this nanoceramic coating will create a hydrophobic, easy-to-clean surface with a high gloss shine for two years. Our Ceramic Pro Bronze package is a great place to start if this is your first experience protecting your car with Ceramic Pro's nanotechnology