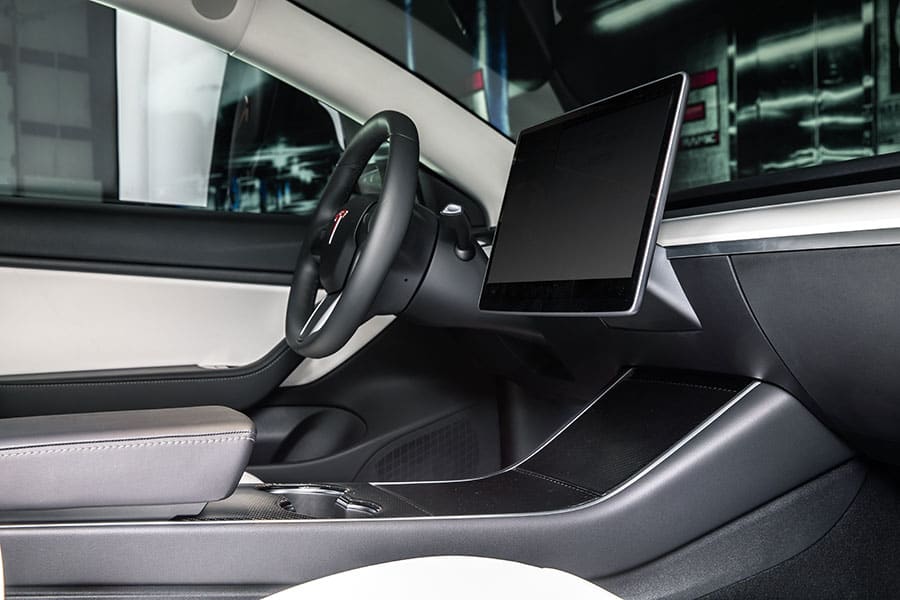 Our Ceramic Pro Interior package is the ideal package for those who want to protect their interior fabrics and surfaces from stains and fading. Each surface type inside your vehicle - leather, textile, plastic or rubber - will receive a Ceramic Pro application formulated to protect that specific surface. The service, which comes with a 2-year warranty, both renews old surfaces and helps to protect the inside of your car from future wear and tear. Enjoy spending time in your car again without the worry with our Interior package!
Keeps the interior clean
The coated surface will repel all liquid spills and stains.

Minimizes aging
UV protection helps to minimize aging of interior fabric.

Makes old worn out plastic look new
Faded surfaces will get their luster back.

Every Interior Surface Will Be Coated
1 Coat of Leather
1 Coat of Textile
1 Coat of Plastic
Schedule Now

CERAMIC INTERIOR COATINGS
We are an approved applicator for Ceramic Pro interior products. Ceramic Pro interior coatings keep your surfaces cleaner and protected for longer. Their application creates a super-hydrophobic effect so that spills bead up for easy cleaning of textile, leather, plastic and rubber interior surfaces. They also add UV and wear resistance to your materials to prevent fading over time. Our Interior package renews plastic and rubber surfaces with a moderate sheen, keeps leather soft and keeps fibers clean.